Better Nights. Better Mornings.
with Ally Smart Checks-ins
Learn how our wireless acoustic monitor improves safety, care, and quality of sleep
Enable Person-Centered Care
Our AI-powered acoustic monitor drives night-time visits by resident's needs, not routine schedules.
More Responsive
Use real-time monitoring to help staff deliver care as soon as a resident needs it.
More Effective
Deliver care only as needed to reduce nightly disturbances and allow for to better sleep.
Safer
Reduce risks by keeping residents sleeping comfortably and responding faster as needed.
Well-led
Easily review changes in frailty and staff performance with our innovative system.
Fewer Nightly Disturbances
See how Ally can improve your organisation's ROI by saving staff time and helping provide better quality care.
What the CQC Say
"Acoustic monitoring enabled staff to respond more promptly and appropriately to peoples support needs during the night."
- State of Health Care and Adult Social Care In England 2016/17
Product Details
Digital and wireless. Night-time acoustic monitoring that's easy to use.
Acoustic Monitoring
Acoustic and motion sensors keep track of the resident activity in a room, filtering out background noise and alerting staff when residents require assistance
Wireless Installation
Fast installations at a fraction of the cost with our completely digital solution. Most homes can be completed in less than a day.
Care Record Integration
Ally is the first acoustic monitor to offer digital care record integration via our partners – seamlessly keeping your organization's records all in one place.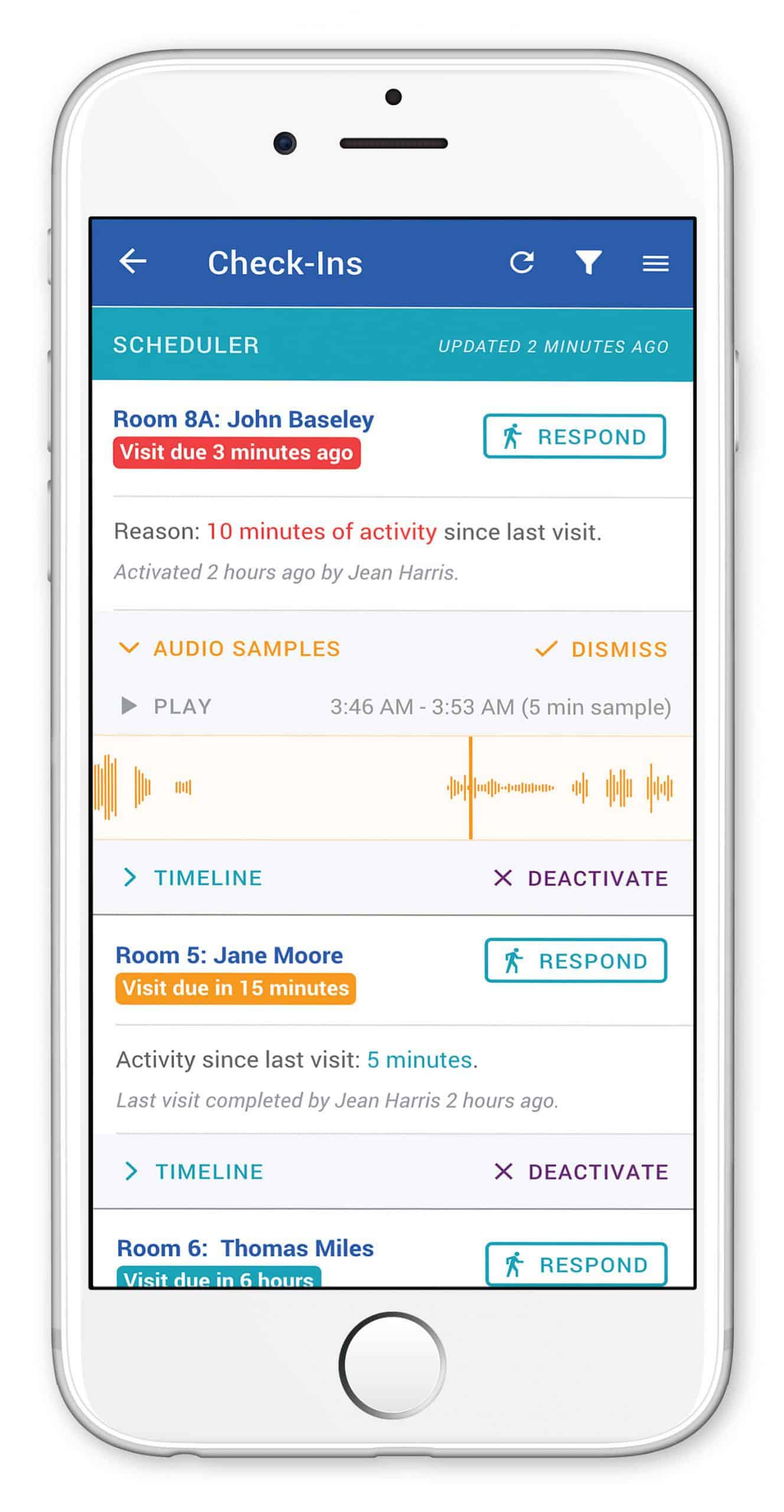 Mobile Application
A completely digital solution, our mobile and web application means care staff can stay completely connected.
Push Notifications
Staff get real-time alerts as resident's needs change, delivering faster response times and better care.
Management Dashboard
Receiving real-time insights about resident care and staff performance with our easy management tools.
We'd love to hear from you
Drop us a line at info@allycares.com to learn more.