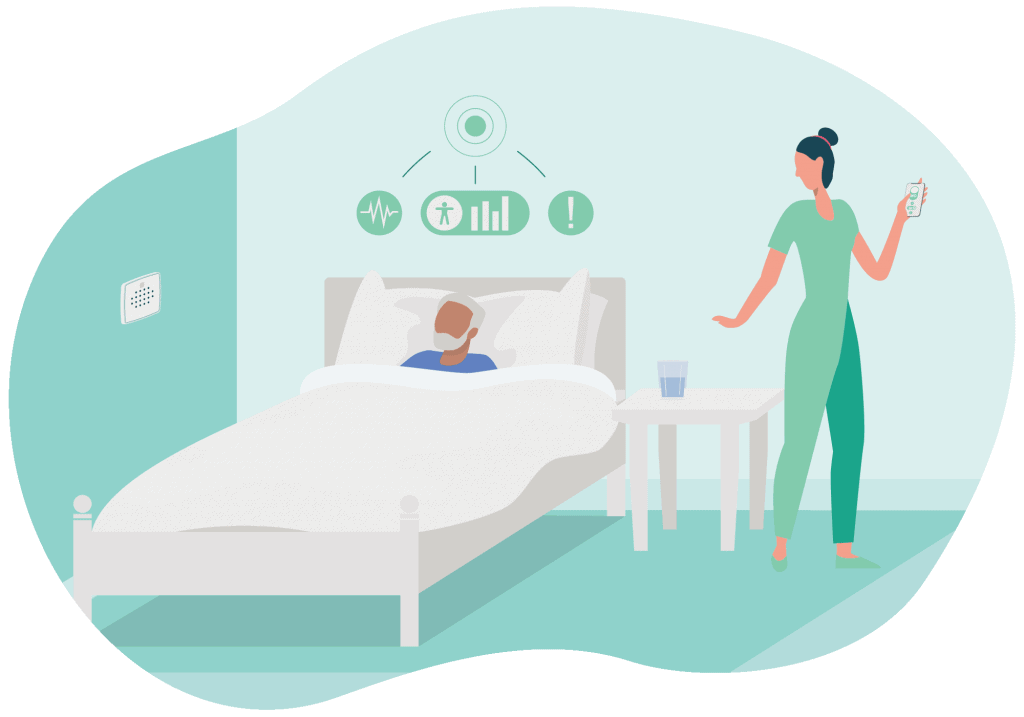 Transform Night-Time Care
Ally is a resident acoustic monitoring system for care homes. It's easy to install, secure and provides immediate benefits for owners, staff and residents.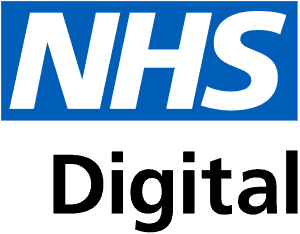 Learn how Ally can help your home, staff and residents.
Real Value for care homes
Ally's Resident Monitor uses sensors and AI to monitor care home residents when alone in their rooms during the night. The system alerts staff instantly when residents require care, freeing staff from time-consuming regular checks that often wake up sleeping residents.
With the help of electronic care planning software and with support from NHS Digital, we were able to demonstrate that Ally releases up to forty percent of staff time during the night, reduces resident falls up to fifty five percent and decreases hospital visits up to twenty percent.
Fewer Hospital Admissions
For Partners
Ally is committed to improving the care technology ecosystem. As a member of CASPA we work to develop standards and promote interoperability between platforms.
For Councils and Government
Proudly supported by NHS Digital, Ally works to develop products and services that reduce the pressures on local authorities and medical systems. During the COVID-19 we've been tailoring our services to enhance infection control and early detection. Ally qualified for the UK's Infection Control Fund.
"Since we installed Ally I feel so much more confident at night knowing that my staff now assist residents the moment they need it. We have seen night-time falls drop by over 50%"
"The welfare and safety of our residents is our key priority at all times. The ability to monitor remotely day and night is a huge benefit to our teams who are under additional pressure due to COVID-19."
"Using Ally has been transformative for our night-time care. My night staff are no longer taken away from residents to do regular checks, provide care only when needed, and have so much more knowledge of our residents' needs, are much happier and more engaged."
How It Works
Ally uses a wifi-connected monitor, plugged into each resident's room, to detect changes in their sleep through sound and motion during the night. Care staff simply switch it on for each resident at bedtime.
Our AI technology learns to differentiate between resident activity and normal background signals to detect when residents are calling for help, are awake and active, unusually restless, or in discomfort. Care staff simply check alerts on a smartphone, review sensor data, listen to audio samples, and assess whether residents need their assistance.
One of the challenges for any care home when deciding to deploy new technology is the costs vs benefits received, or return on investment (ROI).
Interested in seeing how Ally's Resident Monitor can save you organisation time and money while improving care? Enter your bed number and night-time check schedule to generate an estimate of both time and resource savings with Ally.
We all know how valuable time is. We also know how important and frustrating it is to waste it! It is a key component when it comes to providing safe & quality care for our residents. Within this article, we demonstrate how to unlock time and the subsequent...
Now, more than ever care homes are under pressure to fill beds and keep costs under control. This means finding ways to help your home stand out to new admissions as well as looking at ways to decrease staffing costs and other overheads. Ally is able to help in these...